Discover Gay History I
at City Center Top Landmarks

©




Walking Gay History & Monuments
$36 USD per person. 10 AM
Tuesdays, Thursdays & Saturdays in English

Full Mexico City Historic Center Intro
From the Aztecs to Modern Times
Have fun discovering 700 years of LGBT history in Mexico City's Historic Center while enjoying the most complete introduction to town. See the main monuments and visit many relevant sites. A must for first timers and newcomers. We take you to the scene.
​
This experience takes place within two UNESCO World Heritage Sites.
​
What you'll do
​
Queer History at the Historic Center's Main Landmarks
In this part, the first of the Gay History experience, you will learn about LGBT pre-Hispanic traditions at the Aztec House of Legacy before these "unspeakable sins" were punished by death by the Spanish Inquisition.
You will see the Inquisition's Palace, its hidden homophobic messages and its prison for sodomites; the Old Customs House & the starting point of the famous El Camino Real, turned into a safe territory for gay couples centuries ago.
At St. Mary of the Instruction we will learn of cloistered lesbians before visiting a landmark place that we call "Crossroads of Diversity." You will learn of homosexuality in the early 20th century next to Frida Kahlo's high school & that of "Los Contemporáneos," a group of gay scholars. The story of revolutionary leader Emiliano Zapata will be revisited.
We will talk about being a lesbian & a feminist in the 17th century as we visit Moneda Street, old economic hub of the Spanish empire as top famous buildings in the Historic District line the full way.
The home of Mr. Ignacio Vallarta (Puerto Vallarta) & the religious symbolism outside are another focus point.
We will guide you to many more surprising, centuries-old secrets along the way amidst old convents & cantinas and will point to the beginning of 'Gay Bar Row' which you can visit in full in Part 2, booked separately.

Just One of Five Different LGBT+ Tours
​
The queer history of town is so extensive that we have five inclusive routes that make up the full Gay History experience. Each of the parts is a completely different and individual tour at a separate time and they all are at least three-hours long; we strongly recommend that you don't take more than two on a single day.
​
Where you'll be
​
At the two main squares within the 16th century city limits, we will discover the LGBT side of history by walking on the scene, visiting hidden corners & entering buildings & places in the Historic Center with stories seldom told. We will see historical exhibits, discover the relationship between the Vicerreine & her lover nun, learn about the interpretation of monuments & sites by gay men at the turn of the 20th century & much, much more.
​
What's included
​
The experience's host and expert.
​
Entrance to some private and public locations has been agreed and is fully included.
​
A complimentary bottle of water will be offered after clearing the enclosed exhibits. Coffee, tea & soft drinks are also available to buy during a short break at the middle of the experience.
​
You will be provided with an LGBT-focused map of the Historic Center so that you may continue exploring on your own.
drag2
zocalo11
00magos
azt
templo7
guatemala2
00domingosanto
donceles2
020nachito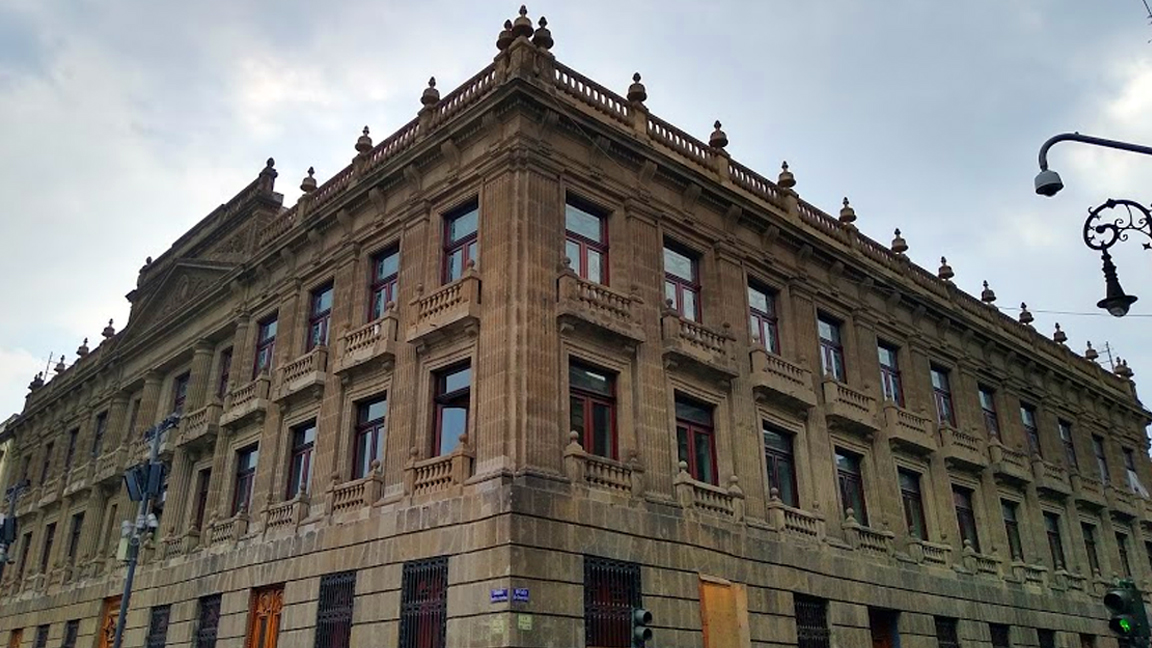 encru3
zocalo6
zocalo13
terror8
warp-inquisicion
zocalo5
terror2
00frida
040frida
zocalo3
terror3
00pilar
010zapata
zocalo7
030juarez
calmecac
Zócalo
guatemala3
Sister Juana and the Virreine
contemporaneos
terror1
Things to keep in mind
​
Local experts
Led by locals who love where they're from and what they do.
​
Small groups
With intimate group sizes, you'll never get lost in the crowd.
​
High standards
Every experience is vetted for unique access.
Cancellation policy
Any experience can be canceled at least 7 days before the experience starts for a refund minus a 20% processing charge. Rescheduling and changes can be made at least 3 days before the experience starts. Refunds are counted from the original date of purchase.
​
Guest requirements
Guests ages 18 and up can attend. Bring a government-issued ID or passport as it may be required at some locations. This is a 1 mile (1.6 km), 3.5 hrs walk, mostly under the sun, with only 2 restroom stops. We begin on the dot & do not wait for missing participants. Liquids aren't allowed inside exhibits, please be willing to dispose of your containers. This experience goes on rain or shine. Please come prepared.
​
Accesibility
This is a 1 mile-long route on leveled ground both on sidewalks and buildings full of little-slope ramps over minor obstacles. There are 32"+ wide little-slope, outdoor & indoor ramps at every curb & building & an 80 sq ft elevator for visiting the city's underground.
Weather
This experience goes wether rain or shine. In case of rain, our tour will make its best to spend as much time as possible indoors. In case of unforseen closure of streets or venues, we are always prepared with an equivalent or alternate route.
​
The Experience
On this experience you will discover 700 years of Mexican history and its gay/LGBT side and the most important monuments in the Historic Center. All of this will be seen through the LGBT traditions and practices of the Aztec Empire, 1325 AD, the Spanish Colonial Period, 1519, the Mexican Independent Period, 1810 and the Modern Period, 1910.
​
Ending point, facilities & transportation
Visits do not return to the starting point. This experience ends at Plaza de Santo Domingo, close to Metrobus station Republica de Chile on Line 4N. Zocalo metro station is five blocks away. Uber or other cars can pick you up on #96 Republica de Cuba street at Domingo Santo Hotel & Restaurant. Your host will always remain with you until he makes sure everyone has the right directions and/or help for their next destination.
Discover Gay History I
at City Center Top Landmarks

©




Walking Gay History & Monuments
$36 USD per person. 10 AM
Tuesdays, Thursdays & Saturdays in English

Full Mexico City Historic Center Intro
From the Aztecs to Modern Times